Remote learning 101:
Parent guide
helping voyager families navigate new waters
This page is under consistent review and will be contributed to frequently. Please check back often for updates.
Frequently Asked Questions
How do I log into or access my child's Google Classroom?
---
Visit classroom.google.com and log in using the Google Account credentials provided by East Voyager Academy. Then, add your child's class codes with the plus icon at the top. You should have received these credentials via email with the subject "IMPORTANT: Remote Learning Plan for East Voyager Academy". If you can't find this email, please submit a ticket here.
---
I can't see the teacher's schedule in Google Calendar, or my child has not been added to the classroom Google Calendar. What's wrong?
---
Visit classroom.google.com and login with your child's credentials.
Click the "classwork" tab, then click the Google Calendar link.
If prompted, add/sync calendar to your child's google calendar selection.
Make sure the box for the class's calendar is checked on the left-hand side of the screen in Google Calendar (the calendar name is the same as the name of the class).
---
My child missed their Live Lesson. Are lessons recorded?
---
Yes! Live Lessons are recorded and may be accessed via Google Classoom under the "Classwork" page as a Material.
---
Our family does not wish to participate in remote learning. Will my child be penalized?
---
At this point in time, remote learning is optional for students. However, given the fluidity of the rapidly changing pandemic situation, remote learning could very well be a student requirement in the near future. Stay tuned for updates. If your family does not wish to participate due to technology hardships such as not having a computer or internet in the home, let's see if we can help. Contact Mr. Hames at mhames@eastvoyager.org or (704) 412-6988 x111. He is working alongside generous parents and community members to provide technology for students in need. In addition, Charter Communications is offering Free Wi-Fi for 60 days to housholds with K-12 or College students who do not already have a subscription.
---
My family doesn't own a computer. Are there paper-pencil options?
---
There are several options for families who don't own a computer.
Utilize your smartphone to access Google Classroom and use this as an opportunity to take an active role in your child's education.
Contact your child's teacher to discuss potential paper-pencil (offline) options for students.
We are working to get technology into the hands of those who need it most - our students.

If you are a Voyager family in need

, please

contact Mr. Hames

, our Technology Director, who is coordinating with generous parents and community members

willing to loan laptops and tablets to families in need

. Email: mhames@eastvoyager.org | Phone: 704-412-6988 x111.
---
What are some resources I could use to better understand Google Classroom?
---
Here is a quick 4-minute video that will teach you the basics of everything you need to know about Google Classroom for parents: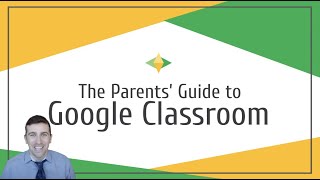 Google Classroom also has a very well organized support page that is simple to navigate and find what you're looking for: support.google.com/edu/classroom
---
How should my children conduct themselves in Live Lessons?
---
While exact requirements will vary from teacher to teacher, these are the best practices for students when they first join a lesson unless otherwise instructed by their teacher:
Upon joining, mute their microphone.
Only unmute their microphone when asked to do so by the teacher.
Do not send text or chat messages during a lesson unless it is urgent or requested. Wait for the teacher to prompt a Question and Answer portion of the lesson.
---
I can't see or access a recorded lesson that was posted to Google Classroom (error message "Still Processing", "Not Found", "Deleted")
---
When a teacher posts a recording of their live lesson to Google Classroom, it is often available to view immediately. However, lessons recorded to Google Drive require processing time -- sometimes up to 24 hours. If you cannot access a Live Lesson and are receiving an error message 24 hours after it is posted, please submit a ticket to the East Voyager Help Desk with a screenshot of the error message or incident.
---
Who should I contact for Technical Support with Google Classroom?
---
Due to the high volume of requests, Mr. Hames asks that all parents, teachers, and students submit a ticket via our Help Desk Portal when experiencing technical issues. Please include a screenshot of the issue whenever possible, and provide as much detail as possible (classroom name, account name, url, etc). Mr. Hames will respond to tickets in the order they are received as quickly as possible. For instance, if you're having trouble accessing a website, include the URL (web address) of the link as well as a screenshot showing the error message received when you tried to access the site (i.e. 404 error, 503 error, etc.)
---
---